Key Features & Previews
| | | | | | | |
| --- | --- | --- | --- | --- | --- | --- |
| Key Features | Patchmaker | | | Key Features | Patchmaker | |
| A²'s CWC Intro Video | | | | Stadiums: Kolkata | | |
| CWC 2011 Music Patch | | | | Stadiums: Kandy | | |
| ICC CWC Teams Kits | | | | Stadiums: Dhaka | | |
| CWC 2011 Menu | | | | Stadiums: Mohali | | |
| CWC 2011 Logos By | | | | Stadiums: Chittagong | | |
| Loading & Liscense Screen | | | | Stadiums: Lahore | | |
| CWC 2011 Tournament Logo | | | | Pitchad & Stumps | | |
| CWC 2011 Overlay | | | | Outfields & Side Ads | | |
| Roster/Squads | Biggy & Swirler | | | CWC Fixtures & Formats | | |
C R E D I T S :



A² STUDIOS TEAM:
Ahad [Kits,Logos,Menu,Loading Screen,Music Patch,Liscense Screen & Misc]
Addy [Stadiums, Outfields & Side Ads, Pitchad, Stumps, Tourny Logos & Misc]

SPECIAL THANKS TO,
Biggy & Swirler [World Cup 2011 Roster]
MattW [ICC Cricket WC 2011 Overlay]

[Without their contribution, This patch would not have been possible!]

NOTE: We have not included any face or Bat, You'll have to install Faces & Bats yourself! For your ease I have provided the links in Installation & Recommendation Sections.



I N S T A L L A T I O N :



Extract the downloaded RAR File "A² Studios' ICC CWC 2011 Patch" to any Directoy.

Run "CWC11PATCH.EXE" and install the patch in your EA SPORTS CRICKET 2007's Root Directory.
Download & Install "ZaxWillowz™,The Ultimate 150 Batpack". Can be Downloaded here "ZaxWillowz-150 BatPack By Zaxotes.rar" [Password: digitalwillow].
Download "World Cup 2011.RAR" file here "http://www.planetcricket.net/forums/...4-post923.html", after Downloading Copy All the files from "Extras" folder & paste to your Cricket 2007 Root Directory.
Copy "WC2011.ros" Folder & Paste in "EA SPORTS(TM) Cricket 07" located in My Documents.
In game, Load the "WC2011.ros" first, & start playing ICC CWC 2011 Patch!
MUST MUST MUST follow these steps, If you want your game to work properly, without facing any error!
R E C O M M E N D A T I O N :
C l i c k O n T h e B u t t o n T o D o w n l o a d
RAR file Contains the LINK of the Patch!
__________________________________________________ ________________________________
ilililili ICC CWC 2011 Music Patch ilililili
ilililili P r e v i e W ilililili
C l i c k O n T h e B u t t o n T o D o w n l o a d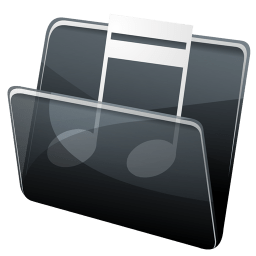 Credits:
Ahad
Quote:
Enjoy the most realistic World Cup Patch.
Don't Forget to provide us your Feedback regarding our Patch.
If you like Our Patch, Do Not forget to Press Thanks Button.